6 Reasons Why Hiring a Wedding Planner Will Save Your Sanity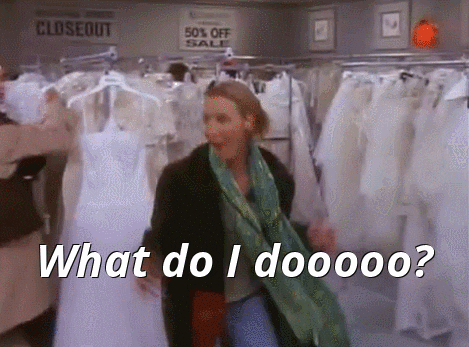 So you've just gotten engaged, and are now ready to start planning the best day of your life. You scroll through your favorite inspiration boards and search for wedding timelines. It seems you should have started planning before you ever got engaged! The hundreds of vendors to choose from and meeting with all of them can be exhausting, not even considering the tastings and back and forth emails to get everything right. Bride- and groom-zillas may be a joke, but there's a reason couple's go so crazy during the planning process. Hiring a wedding planner is a god send and here's why:
1. A wedding planner will be your lifesaver with vendors
Not only does your planner have a long list of trusted vendors whom they've worked with many times before, but they may be able to get you discounts and perks because of their relationships. This is one of the biggest chunks of time sucks when planning your wedding, so having a planner to help you sort through the long list of caterers, photographers, DJs, and much more will save you many an evening. Your planner will also set up all of your vendor meetings and attend them with you. She has met with countless vendors before and can help you ask the right questions, as well as negotiate the ever important contracts.
2. You will have a realistic budget set and followed
Planners have done this countless times before and have set budgets that must be followed. By having a third party plan and set your budget you have someone to help you follow that strict plan. One of the most stressful aspects of wedding planning is spending money and not spending too much. Your wedding planner has also worked with many different kinds of budgets and knows how to get the best bang for your buck. Don't waste your time on budget spreadsheets and counting every penny. Let your planner take care of those details so you can enjoy the more exciting aspects of your engagement.
3. An expert to negotiate contracts
If you've ever gone shopping for appliances you'll know how difficult it can be to pick out the right one if you know nothing about the differences between one fridge and another aside from how they look. Working with vendors for your wedding is very similar. They all give you similar quotes, but which one is going to show up on time and respond to every email in a timely manner. Your wedding planner has worked with countless vendors and has weeded out the best for their customers. Leave this hassle to someone that has done the research and save your time for pinterest boards and cake tasting.
4. A mediator between you and your family
We all love our family members and are gracious when they offer to help, but sometimes they get in the way or feel offended when you don't take their advice. Having a third party can really help in some of those more heated situations. Your planner can also help with making decisions that it seems you'll never sort out because you want satin and your mom insists on tulle.
5. Having someone by your side for every moment
Sometimes your family or closest friends are around or available to help you with every detail. Your planner will be there every step of the way to bounce ideas off of or provide you with ideas. They will help you through all the details and be there for every question. Having another person to help you through the planning process is key and it can really help if you don't have an emotional relationship.
6. Day-of help
No matter what, your planner will be there on the big day. This is key to keep you and your loved ones staying calm. It also allows your family and friends to be completely devoted to celebrating and spending the day with you. A planner will make sure everything is set, all vendors show up on time and with everything they need, and organize your family and friends. They will be there to help you with whatever you need and make sure it is your dream come true.
Your wedding planner will be your sidekick, confidante, and defender. They will make planning your wedding a breeze and allow you to enjoy all of the little details and moments with your close ones. If this is something that sounds appealing to you, send me a message and we can discuss how I can help you with your special day.
Send me a comment if you had an amazing planner to help with your big day!
cheap wedding planner mn wedding planning minneapolis wedding planner minnesota wedding planners
#weddingplanner #wedding #weddingplanning #DIY #timeline #budget #dayofcoordination #Pinterest