How to plan a budget for your dream wedding without breaking the bank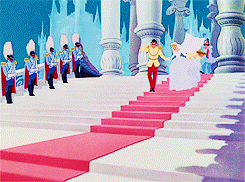 The number one aspect of planning a wedding that stresses almost every bride is the budget. Where do you start? How much do you allocate to food, and linens, and cake, and on, and on. Today, I will help you better understand how to build your budget and how to stick to it. If you start with a realistic budget it will be easier to stay on top of your expenses. Before you ever touch a spreadsheet you need to sit down and determine your budget. Talk with your fiance, your parents, and anyone else that may be helping you financially plan your dream day. You need to decide on an overall budget number that works for all of you. Do not start planning or purchasing items before you decide on your budget or you will put yourself in a more difficult and stressful position for your planning.
Once the budget number has been set, you'll want to start with a list of all the major items you will be purchasing during the course of your planning. I have included the spreadsheet that I use to form budgets for my brides and other events. Please feel free to use it and follow along while reading this blog. For example purposes the budget is $20,000 for the Hanson/Doe wedding in July 2019.
I put a percentage next to each area to help you figure out how much you should expect to spend and then you can decide which areas you would rather allocate a little more money to or a little less. As you can see, your food and venue will be the largest chunk of your budget. Set aside, 35-50% for your venue and food.
Once you have that portion laid out, you should move to the areas that are most important to you. Do you want lots of flowers? A specific photographer? A high-end DJ? Whatever it may be that is high on your dream wedding list, choose one or two items that should get priority on cost and input those amounts next. In our example, those areas are flowers and decor.
You can utilize the spreadsheet we have attached here to build the rest of your budget. With the industry averages we suggest you follow the mid-to-high percent on the averages on items you must have and low on items you are less likely to splurge on. Unless you have a close relative or relationship with a vendor that you know what the cost will be, it is better to budget higher than anticipated to start off.
Budgeting is the most stressful aspect of wedding planning, but it is important to have a realistic idea of what you will be spending. You don't want to start your process and later discover you have spent your budget and still have 6 months until your wedding. A wedding planner can really help during this process and will keep you on track to prevent overspending. It is one of areas I have always told friends to budget for even before I ever knew I was interested in wedding planning. It just helps to have someone that knows what to expect in your corner to help you remain calm and on top of your planning.
One of my favorite areas to help a couple with during their planning process is forming the budget and setting the initial plans. I want to help you set a realistic cost to your wedding so that the rest of your planning process can be smooth. I have recently added a couple packages to help with those individuals that have a smaller budget-DIY Wedding Coordination and Budget Planning-in creating a base that will allow you to plan your wedding stress free and without breaking the bank. Our DIY package is very useful to couples that have a smaller budget and need help with their decor, invitations, and other little details. This can be paired with or stand alone from our Budget Planning-we will sit down with you and your family to set a realistic budget based on what type, size, location, etc of wedding that you are looking to plan. This sets a good starting point for the rest of your planning and helps you prevent further financial stress down the line.
If you have any questions about your current budget, shoot me an email! I would love to help make your dream come true and reduce some stress from your wedding planning process.
cheap wedding planner mn wedding planning minneapolis wedding planner minnesota wedding planners
#budget #Weddingplanner #Wedding #weddingbudget #stressrelief #DIY #weddingplanning